February 2009


Launch of JustResizeIt!
Resize your images quickly and easily with drag and drop
JustResizeIt! introduces a brand new way of resizing images – just drag and drop them!
Drag and drop one or more images into JustResizeIt!,

wait a few seconds, and

drag and drop resized images into an e-mail, office document or folder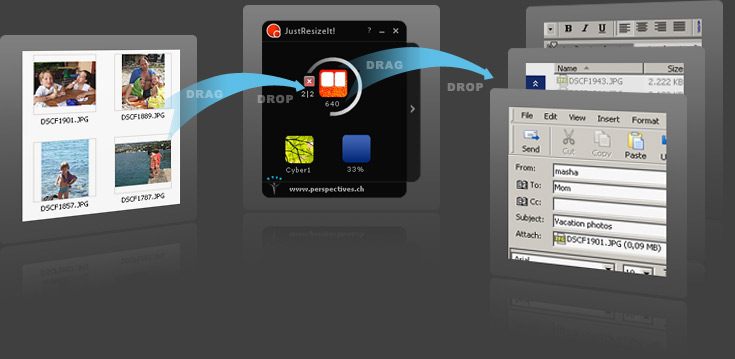 You can create widgets that define how the images will be resized. Create as many widgets as you want - one for each of your resizing needs. For example, you can create a widget for sending photos in mail with a maximum size of 800 pixels. Or, you could create a widget for resizing photos to upload into a web gallery at 50% of their original size.