A great advertisement giveaway for free
Create your branded version of JustResizeIt! and have your advertisment
on thousands of desktops - for free!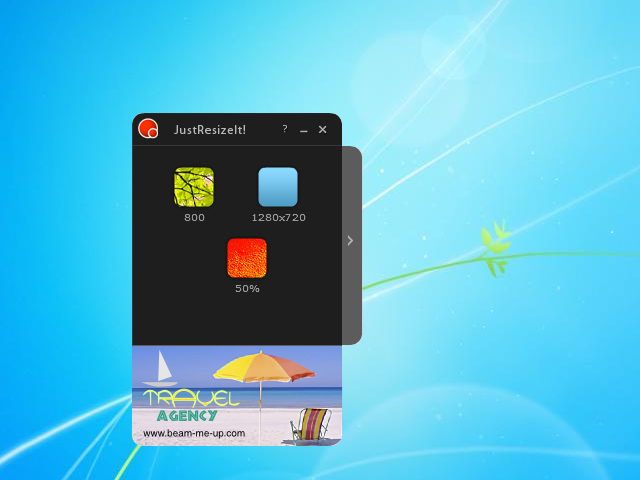 Request from us a version of JustResizeIt! branded with your advertisement for free.
You will need to follow a few simple steps
1.) Create your banner
Design your banner to be suitable for JustResizeIt! You can preview your version before submiting the request
2.) Choose the URL
Choose what webpage should be opened when your banner is clicked
3.) Fill up the request form
Fill up your data and accept the Terms of Use
Will will send you the installing badge that you can easily integrate in your website.
The installation files will be hosted on our servers.
Your personalized version of JustResizeIt! is absolutely free of charge.